Hope for the Journey
Friday, April 9, 2021 - 8:30am

One day simulcast to encourage caregivers of foster and adoptive children as well as their supportive church families.

Gather in person or receive a digital pass to attend the Hope for the Journey Simulcast April 9th. Workbook and lunch included in ticket.
Digital Pass good till May 31st.
Safety precautions will be taken.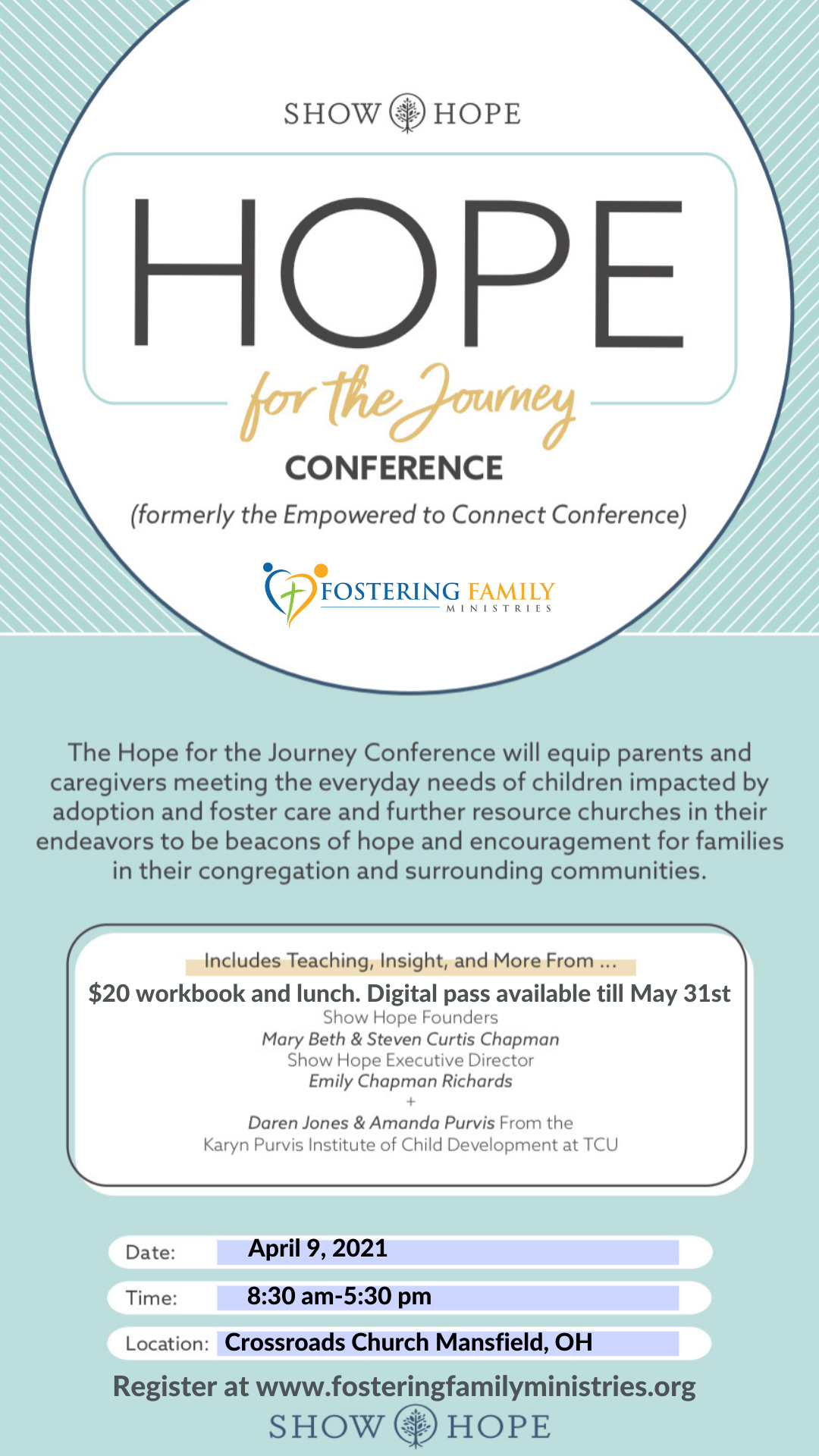 « Back to Calendar